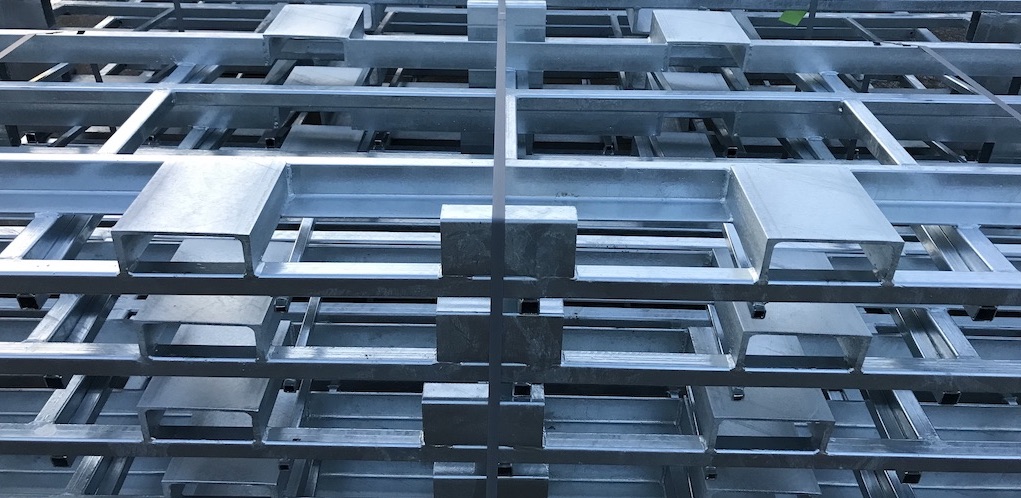 No other process is more suited to removing undesired layers or coatings.
There are times when material comes in for hot dip galvanizing that is contaminated with paint or grease. If the contaminants are not removed prior to galvanizing they will prevent the steel being pickled by the acid. And if material isn't acid pickled correctly then hot dip galvanizing will not take place.
The only way to remove contaminants prior to galvanizing is to shot blast the material.
Shot blasting is also essential when trying to achieve a thicker galvanized coating. The British standard for hot dip galvanizing (BS EN ISO 1461) states that if 140microns is required, the material should be shot blasted to sa2.5 using chilled iron grit.
When shot blasting with chilled iron grit, the steel becomes keyed, which helps the zinc adhere to the steel. Chilled iron grit is a better option than bead blasting as it creates a better key and a rougher surface.
Once steel has been shot blasted, it is important to hot dip galvanize it as soon as possible afterwards, to maximise its effect on coating thickness.
Whilst we do not provide shot blasting from our Hull or Corby plants, there are some companies within the local area who can look after your requirements. However because we aim to make the process as easy as possible, we will collect your steel from your shot blaster if required, or for an additional transport cost we can collect from the customer, deliver to the shot blaster, re-collect once the shot blasting has been carried out, and deliver the steel to our Corby or Hull plants for galvanizing, and then deliver it back to the customer.
Next page