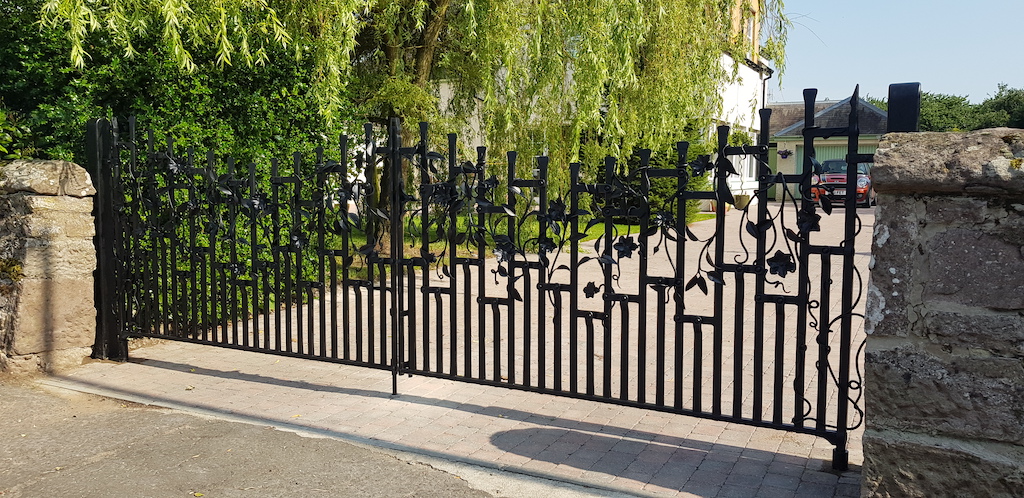 We aim to be part of your team and will work closely with you to provide high quality powder coat solutions to you and your clients.
Powder coating is a type of paint that is mainly applied to metals to provide a harder finish than a normal paint. The paint is applied as a powder electrostatically from a spray gun and is cured in an oven under a high heat to form a tough, durable skin, acting as a low maintenance, long lasting, colourful covering for your architectural metalwork, fencing, gates and any other steel fabrication.
Powder coating paints come in many colours and can be used to create different finishes such as textured or metallic.
Premier Galvanizing, has a well-established reputation for hot dip galvanizing and powder coated finishes. In conjunction with our partner – Powdertech – we can offer a one-stop shop for this galvanizing and powder coating, only requiring one purchase order. Traceability is assured from start to finish in the process.
More than most materials, the appearance and performance of this system is influenced by considering the design and manufacture at an early stage of a project. The Premier team will work closely with you from concept and design through to finished product to ensure the best possible finish for powder coating.
As specialists in steel architectural metalwork where high-quality finishing is critical, we can produce any specified colour or texture for any size or type of project you have, whether it's a raw steel substrate in an interior or a galvanized substrate for an exterior.
Whether you need to dress a building site in corporate colours, turn functional street furniture into a design feature, fabricate colourful fences and gates for playgrounds, or add some colour to balustrades or staircases, whether it's a small project or a large contract, we can help.
Contact us today for a free quotation or to discuss your powder coating needs.
Powdertech is compliant with the requirements of British and European standards, BS6496/ISO 12204 and BS6497/ISO13438 and are an approved applicator of Syntha Pulvin Architectural polyester powders.
All hot dip galvanizing is carried out to BS EN ISO 1461:2009 and BS EN ISO 9000.
Next page